Moysey Walk Beaumaris & morning tea. Join in.
We've rescheduled and ready to go!
It's time to get back out and enjoy a lovely walk around Beaumaris. Join us.
It's time to get back out there and hit the pavement. We are going to finish up this year with a lovely walk around Beaumaris called Moysey Walk. We tried to do it earlier in the year, but Covid lockdown put a spanner in the works.
This 4 kilometre walk takes in Friendship Path & Gardens, Banksia Reserve, Tramway Parade, Moysey Gardens, Beach Road with coastal views, and the Keys Street Shopping Centre. After the walk, we will get some take away morning tea from Whisk & Grind, a lovely cafe that makes homemade pastries and delicious coffee!
Date: Wednesday 01 December 2021
Time: Walk commences at 10am.
Meeting Point: Out the front of Beaumaris Community Centre, 90-96 Reserve Road, Beaumaris. You will find parking here as well.
Transport: Own
To keep everyone safe and stay in line with government regulations and BSRV policy, we ask you to kindly provide proof of your Covid-19 vaccination either via email or on the day on your phone or in a letter form. This includes carers/support workers accompanying you too. You will also need a mask if you wish to go into the cafe.
Cost: FREE
Parking available at Beaumaris Community Centre
This walk is wheelchair accessible.
For more information please contact Miriam on (03) 9822 8876 or email miriam@blindsports.org.au
You can view the Bayside City Council's Mosey Walk Trail map PDF here
Thank you Bayside City Council for their support.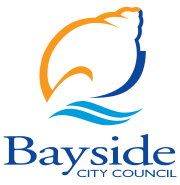 ---