Moysey Walk Beaumaris & Poetry Reading. Join in.
The walk has again been postponed. Please register if you would like to be notified when it has been rescheduled.
We will be heading to Beaumaris to do the Moysey Walk. This is a 4 kilometre walk that takes in Friendship Path & Gardens, Banksia Reserve, Tramway Parade, Moysey Gardens, Beach Road with coastal views, and the Keys Street Shopping Centre. After the walk, we will file into the Beaumaris Library Meeting Room for a free cuppa and a special poetry reading with Heather Northwood. Heather is a Librarian, Bibliotherapist and has extensive experience reading Australian and humorous poetry to the community. You are welcome to bring your own lunch to eat during the poetry reading.
Date: To be confirmed following change of date due to the Melbourne Covid lockdown.
Time: Walk commences at 11am. The poetry reading finishes at 1:30pm
Where: Beaumaris Community Centre, 90-96 Reserve Road, Beaumaris
Transport: For those travelling by public transport, please meet Miriam at 9:40am at the Police Box at Flinders Street Train Station. We will catch the Sandringham Line train on platform 13 at 10:06am, get off at Sandringham Station, hop on bus 922 at 10:46am and arrive at Beaumaris Community Centre at 11am.
Cost: FREE
BYO Picnic Lunch & Raincoat
Parking available at Beaumaris Community Centre
For more information please contact Miriam on (03) 98228876 or email miriam@blindsports.org.au
You can view the Bayside City Council's Mosey Walk Trail map PDF here
Thank you Bayside City Council for their support.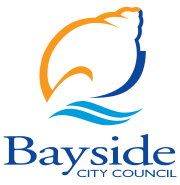 ---