We have a special project. Help change lives. Please vote for us!
We are excited to announce that BSRV's project 'Sensing Nature – A Vision for Inclusion' has been selected by Parks Victoria as one for potential funding. 'The Volunteering Innovation Fund' funds community-led projects that consider new ways of volunteering in and for the environment!
The projects selected for funding are chosen by YOU, by voting!
Your vote can help change lives!
People who are blind or vision impaired can be socially isolated as a result of their disability. During COVID-19 restrictions and lockdowns this sense of isolation is exacerbated. Your vote is vital in giving people with vision loss a sense of purpose, social connections and an important new volunteer role.
Here's how you can vote to make the project a reality. Please vote now!

Click on the link below to place your vote on the 'Engage Victoria' website and place your vote for BSRV's project by scrolling to the bottom of the page.

You will need to choose 2 other projects to complete your voting.

Submit your vote by entering your details and click Submit.

Please note that your details are only used to verify your vote and to notify you of the outcome.



Voting closes at 5pm on Thursday 12 August 2021
We are here to help you vote.
Please give us a call at Blind Sports and Recreation Victoria on 03 9822 8876 and we will complete the online voting for you.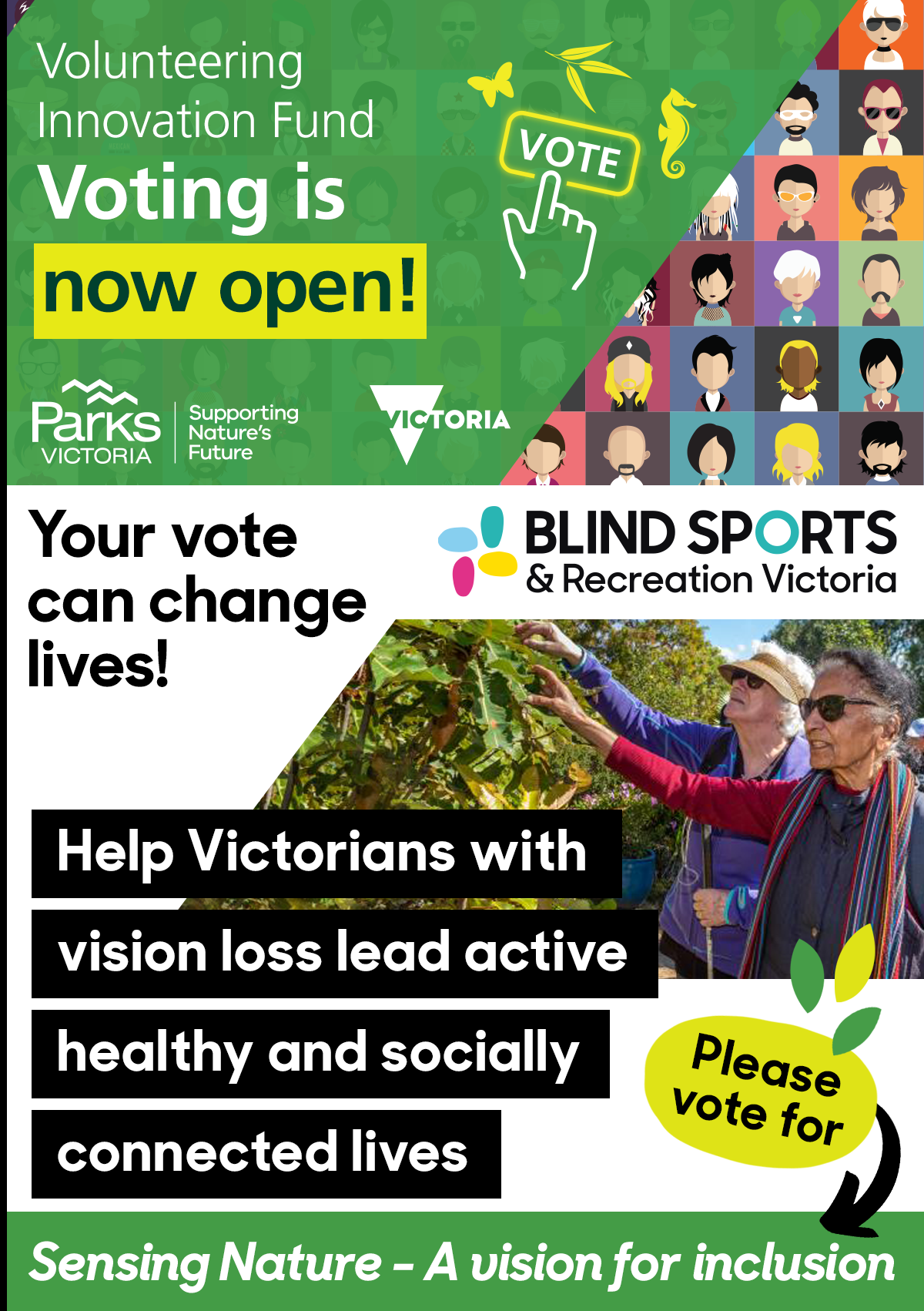 ---