Meet Blind Sports and Recreation Victoria Ambassador, Doug
Doug Sloan is a committed and active volunteer in the blind sports and recreation community. He has contributed enormously to Blind Cricket and Blind Golf as a player and administrator and received an Order of Australia medal in 2004 for his contribution to sport. He is currently the Honorary President of Blind Golf Australia and Blind Golf Victoria and also a lifetime member of Burwood Blind Cricket Club, the Victorian Blind Cricket Association, Blind Cricket Australia and Blind Golf Victoria.
Doug has generously volunteered significant time to support Blind Sports and Recreation Victoria. He has for many years represented BSRV at events, expos and presentations, and is always willing to assist where possible.
Doug became totally blind as a young adult after a devastating car accident. However, within four months of his accident, he joined Blind Cricket. He recalls the tremendous role models he met. "They gave me wonderful support and encouragement. They were living ordinary lives and enjoying it." he said.
"What happened, had happened. The accident had caused me to lose my sight. I realised I had to go on and get on with my life." he continued. "I was influenced by the tremendous support that I received shortly after losing my sight. It was through sport that I started to move forward. Before losing my sight, I disliked cricket and golf. Little did I know that I would become a cricketer and a golfer, and that I would be a major administrator in both these sports."
"I realised that supporting new people who are starting off in a sport was so important. I made sure that every new blind cricket player at Burwood Cricket Club was matched up to someone, a buddy system. It ensured they had support and encouragement on the ground and that they felt welcomed, not forgotten." Doug played cricket for 26 years and made cricket balls for Blind Cricket for 28 years.
Doug is a very active sporting administrator and believes: "you need to do the work in order to make sure everything goes well, that ensures you give sport every opportunity to be enjoyable." Doug adds: "I have loved the social connection of blind sport. I have met and formed so many long-term friendships and met so many amazing people."
His favourite saying is: "I may not be the best, but I'll always try my best".
"I am proud to be a Volunteer Ambassador for Blind Sports and Recreation Victoria. I will help where possible and hope that people can achieve their goals in sport."
Doug Sloan OAM wins the 'Healthy and Active Living' Award.
Doug's enthusiasm and commitment for helping others, encouraging participation and for enjoying life to its fullest has been recognised by receiving the 'Healthy and Active Living' Award at the 2023 'Victorian Senior of the Year Awards' this week at Government House.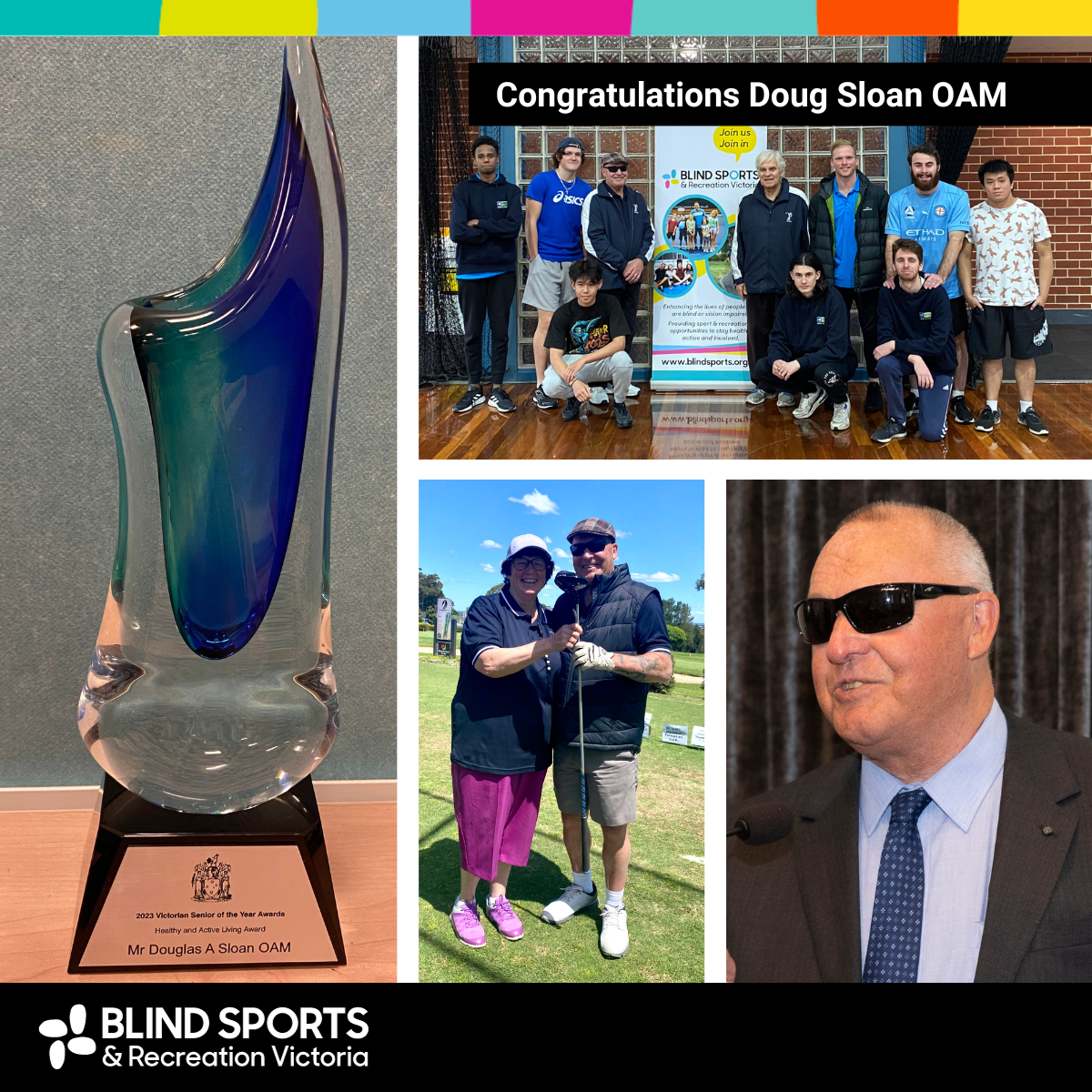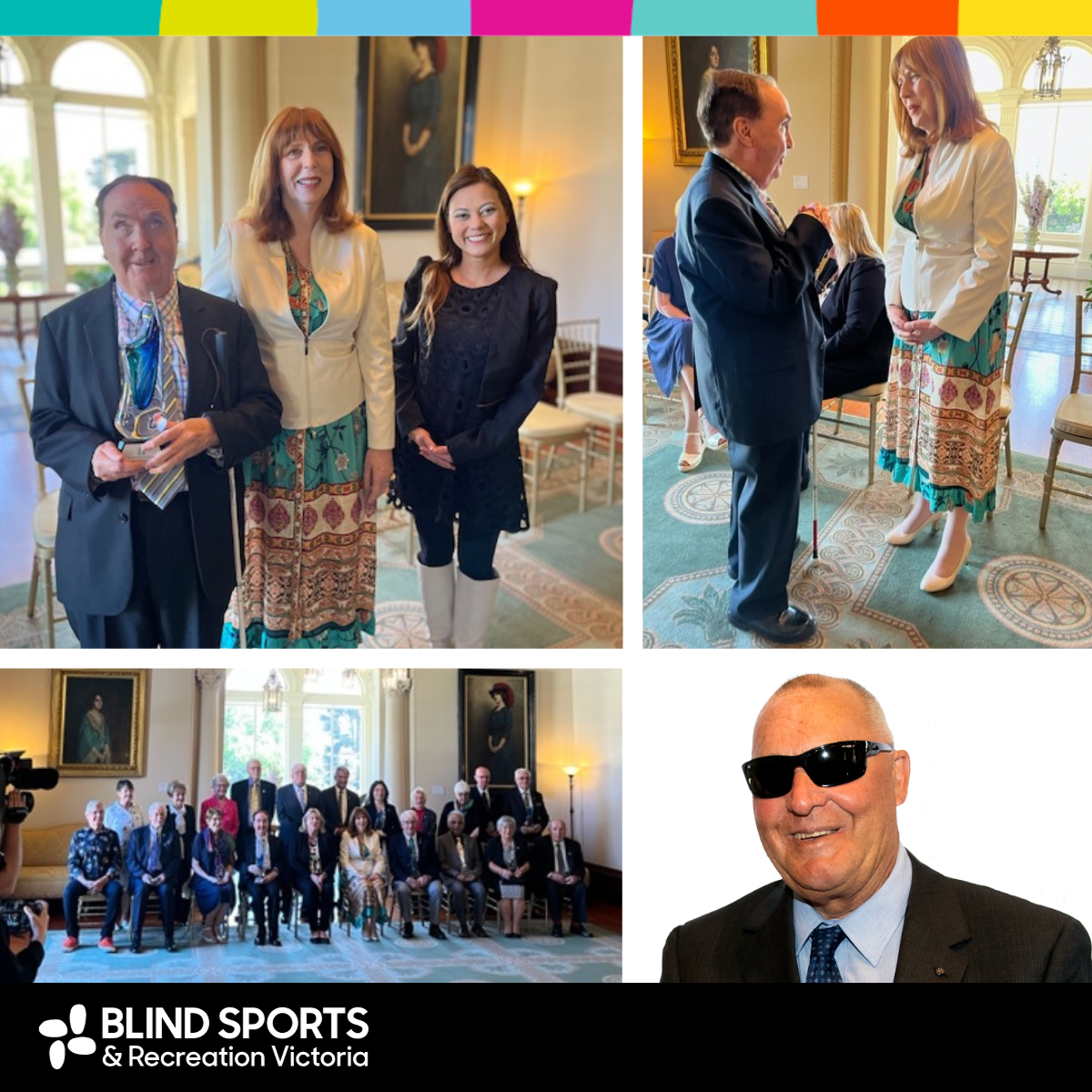 Click here to read more about BSRV's other wonderful Ambassadors
---