Types of bequests
There are two types of legacy bequests that you can consider leaving in your will to Blind Sports & Recreation Victoria:
---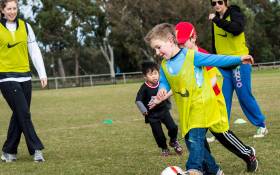 A specific bequest
A sum of money or particular dollar amount; for example, real estate, shares, bonds or other bequests.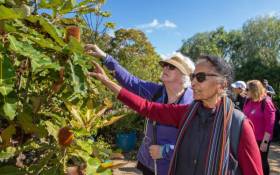 A residual bequest
After providing for your family and loved ones, you can nominate that you would like to leave part or all of your estate (the residue) to Blind Sports & Recreation Victoria.
---
Making a will
Having an up-to-date will is one of the most important things you can do for you and your family. But did you know that more than 50% of Australians don't have a current Will? It is recommended that you obtain legal advice when making your Will. You may find it useful to take the following Will wording with you when you seek advice from your solicitor.
I bequeath [the whole/a percentage/something specific/residue of my estate] to Blind Sports Victoria Inc, ABN 42 609 420 605, of 454 Glenferrie Road, Kooyong, Victoria 3144, for its general purposes, and this bequest will be free from all duties. The receipt of this bequest by any authorised officer of Blind Sports Victoria Inc shall form valid discharge to my executor.
If you have already made a will, you may like to consider asking your solicitor to make an alteration to your existing will (known as a codicil) which will incorporate your bequest to Blind Sports & Recreation Victoria. Alternatively, if you don't have a solicitor, you may wish to sit down with a friend and consider using one of the free online wills platforms available. One of these is Gathered Here, which makes it simple and quick to create a legally valid will. Click here to go to the Gathered Here website. https://wills.gatheredhere.com.au/c/blind-sports-vic
For further information about bequests, or a confidential discussion, please contact BSRV President, Maurice Gleeson on 03 9822 8876 or info@blindsports.org.au.
Blind Sports & Recreation Victoria is a registered charity with the Australian Charities and Not-for-Profits Commission.
Keeping in touch
We understand that making a will is a very personal matter, however, if you intend to make Blind Sports & Recreation Victoria one of your beneficiaries, we would be delighted to hear from you, so we can thank you and discuss and honour your wishes. Any information you provide is held in the strictest confidence.
---
Share on your own social profile