AFL Hawks Blind Footy Holiday Clinic. We joined in!
On Saturday 10 April 2021, Hawthorn Football Club delivered an AFL Blind AusKick clinic to 10 teens and children who are blind or have low vision. The kids and their families braved some awful weather to fulfill their dreams of playing AFL, learning skills and having a scrimmage with Hawks AFL Blind player Ned Brewer-Maiga.
Having braved the weather for one session, participants were lucky enough to be invited by Hawthorn Football Club to join in an AFL Blind AusKick Clinic on the MCG on Sunday 18 April. This was an amazing opportunity for teens and young people to have some fun playing on the hallowed turf, showing off some impressive AFL skills at the same time.
Thank you to Ned Brewer-Maiga, Hawthorn Football Club and the MCG for giving teens and children who are blind or have low vision such an amazing opportunity.
But wait! There are some exciting opportunities coming up for teens and children to get involved in AFL Blind over the Winter, too.
Hawthorn Football Club is planning an AFL Blind AusKick program to start soon in the Eastern suburbs.
And if you live near Ballarat, keep your ear out for some AFL Blind opportunities for teens and kids coming up in June and July with AFL Goldfields.
If you are interested in finding out more about either of these opportunities, please contact Allie - allie@blindsports.org.au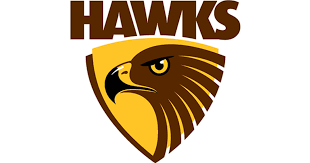 ---