Exploring the delights of Geelong. We joined in!
An entertaining day with surprises along the way.
Our group enjoyed connecting with each other on the train to Geelong and on arrival we met our tour guide, the popular journalist, entertainer and local guide Colin Mockett. We were all surprised and delighted that he offered us a gift bag full of goodies that he had arranged with Geelong tourism.
He led us to Johnstone Park, telling stories of its origin as a swamp and now a sloping parkland with palm trees, to a beautiful award-winning library and the Peace Memorial building that commemorates those lost in war. Our group also enjoyed the tactile elements of 30 individually decorated Christmas trees on display that were created by primary school students.
We made our way past Deakin University to Geelong's waterfront, passing the famous bollards – 111 giant caricatures of Geelong's memorable characters, depicting footballers, glamour girls etc and all designed to be handled and touched. Some members were also fascinated by the tiny bronze figures and tinkling waters at the Poppy Kettle fountains.
Our delicious Fish and Chip lunch was at the renowned Geelong Boat House where Colin's wife Shirley surprised us by singing 'I Don't' Want to Play in Your Yard' while playing her autoharp. This song was made famous by Carrie Moore who was a well-known Geelong actress and singer whose bollard was seen directly behind the Boat House.
With time against us, we headed back to the station disappointed to have missed the famous carousel, and other attractions Geelong has to offer. We all agreed another trip with Colin's expertise and knowledge of Geelong is a must.
Thank you to VicHealth for their support. This walk is made possible by the VicHealth Reimagining Health Grant.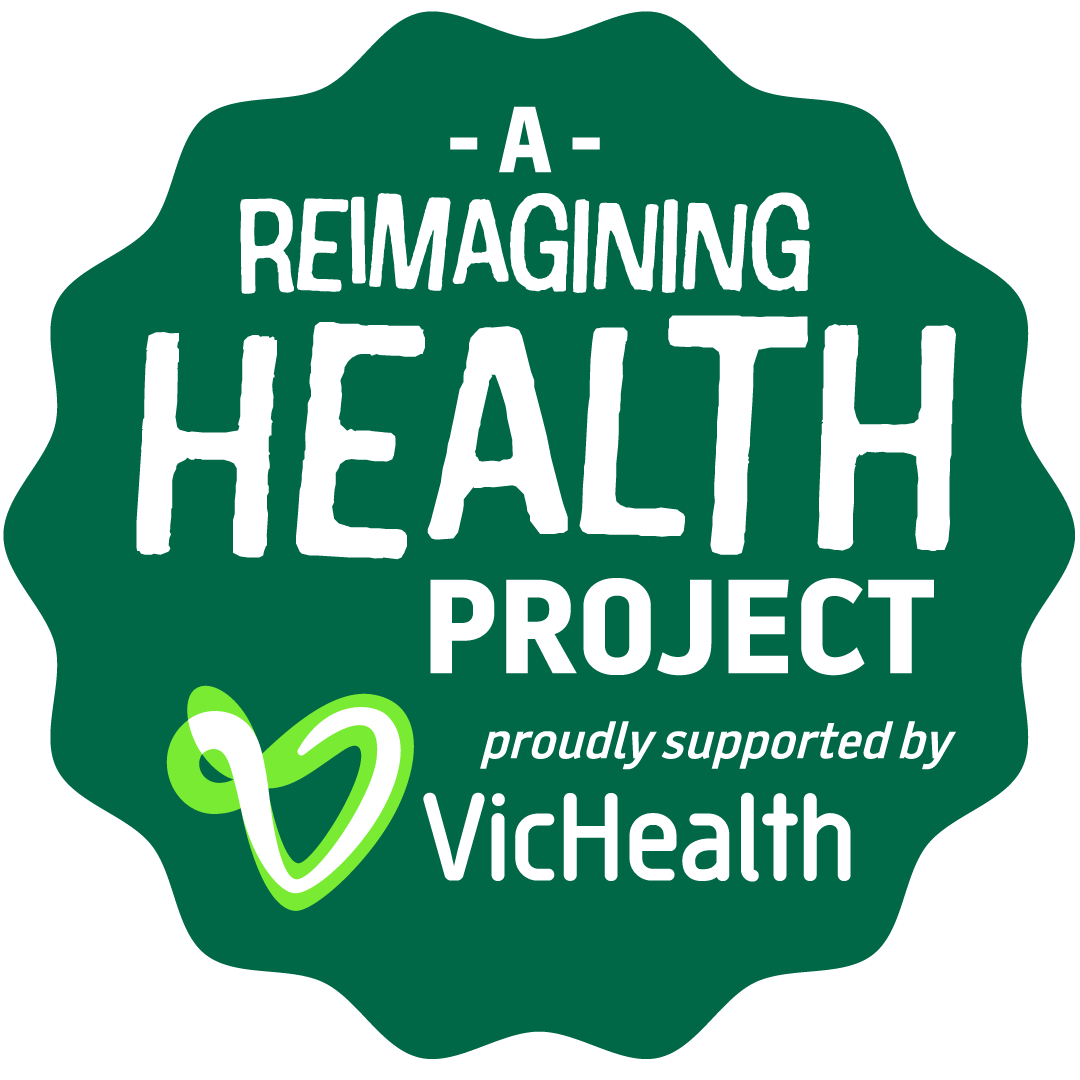 ---