Matt Preston, eat your heart out! We Joined In!
Discovering new flavours in Coburg.
Miriam Bilander, BSRV Program Manager, writes about this group culinary experience.
When you search for foodie tours in Victoria, you are immediately taken to Melbourne's CBD, the apparent culinary capital, or the Yarra Valley for wine tasting and cheese factories, or the Great Ocean Road for Timboon ice-cream and plump locally grown berries.
You are not, however, directed to the inner northern Melbourne suburb of Coburg. At first glance, Coburg can look unappealing, with its bumper-to-bumper traffic along Sydney Road which is a thoroughfare for trucks wanting to get on to the Hume freeway, its two-dollar shops and thrift stores, its rundown buildings and graffitied alleyways.
Sometimes, first impressions of an area can be deceiving, with some places full of hidden treasures ready to impress.
With the aim to educate people about alternate great culinary locations such as Coburg, Raffaela, a local business woman, mum and food lover, founded 'Flavourhood Tours' to show people there is more to Melbourne than the typical tourist hot-spots and that some suburbs shouldn't be overlooked.


Great fun and great food.
On Wednesday the 6th of September, fourteen people with vision loss and their support workers in-toe, enjoyed a gastronomical awakening by getting amongst locals in the truly multicultural neighbourhood of Coburg.
Over the course of three hours, the group tasted almond-meal biscotti at the iconic 60 year old Italian café, Trivelli Pasticceria, sticky Baclava at the bustling Greek Axilleon Café Cake Shop, dumplings at Wang Wang Dumpling restaurant, Egyptian falafel wraps at Half Moon Café, Zaatar Pizza and Fateh at Al Alamy Middle Eastern Bakery & Grocery Store, and finally, a perfectly constructed "Snot Block" (vanilla slice) at The Pie Place.
Participant, Mary, said of the day
"I just wanted to say thank you to Blind Sports, to you and the Flavourhood girls, for a lovely day out. It was great fun, great food and well organised. I am very grateful to be able to be part of the Blind Sports activities and share experiences with my visually impaired community".
Maria, BSRV participant, said
"I had a wonderful time in Coburg and Flaverhood Tours were amazing, especially our tour guide Claire. I enjoyed trying all the different cuisines that reflect the multicultural community of Merri-bek. Even as a local I discovered two new cafes that I will frequent. I loved Half Moon Café for their delicious Egyptian felafel and I adored the delicious Chinese dumplings at Wang Wang restaurant. Both establishments provided beautiful support to our group. It was a lovely social outing.
As always BSRV did an amazing job and I would like to thank the council of Merri-bek for their wonderful support and for providing a very inclusive event."
Thank you to Merri-bek City Council for all their support, food tour guide Claire, as well as BSRV volunteers, Liz and John, for their assistance on the day.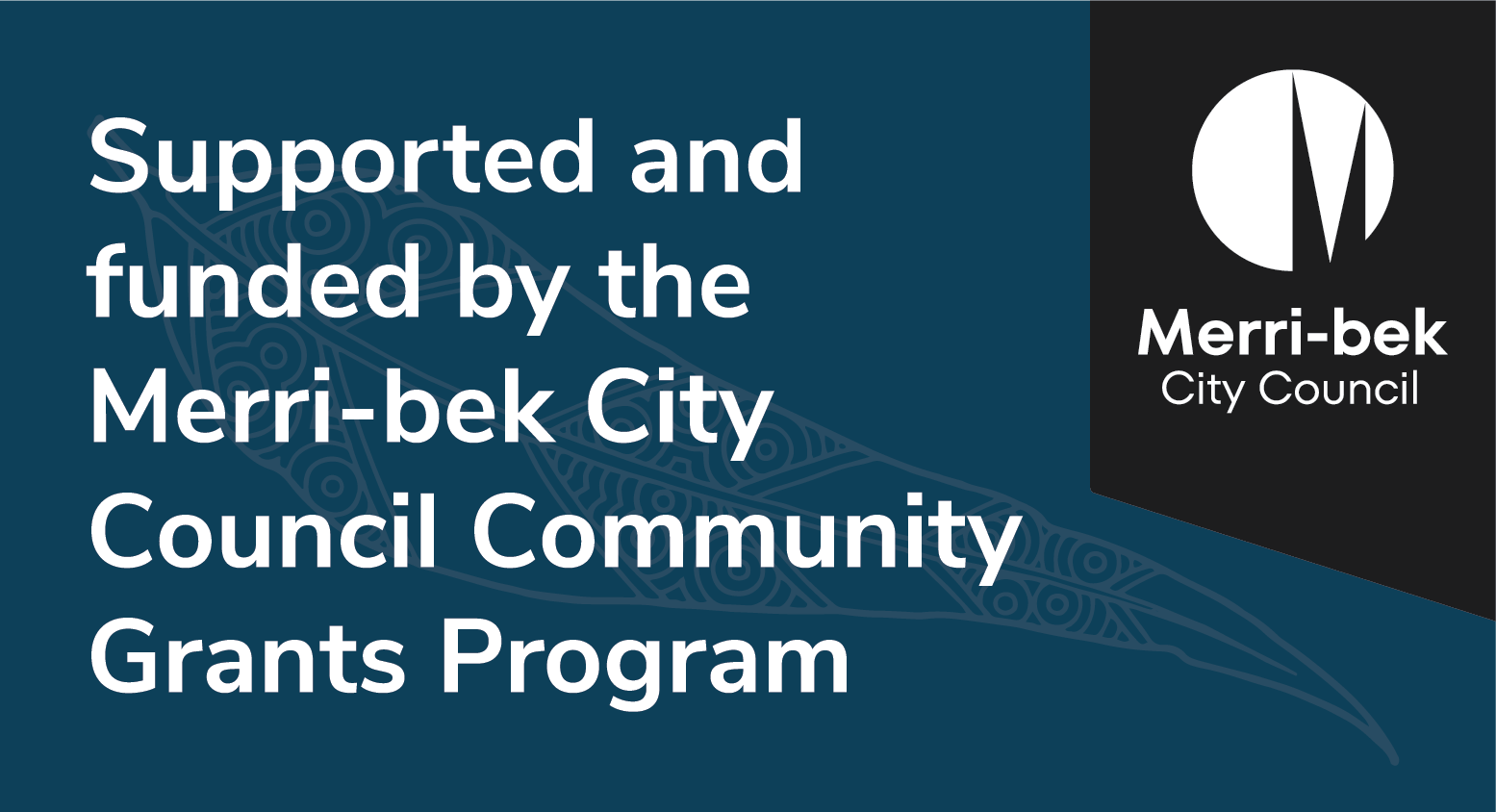 ---